Latest Blog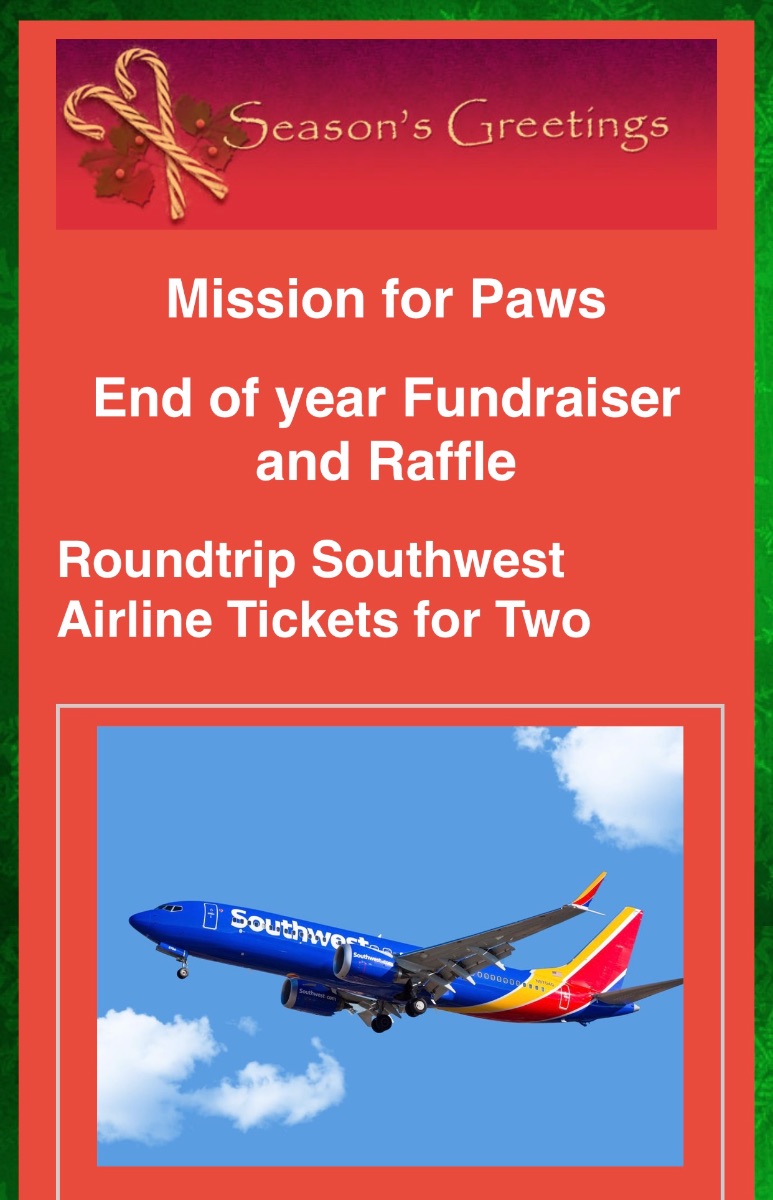 We are Raffling Roundtrip Southwest Airline Tickets for Two!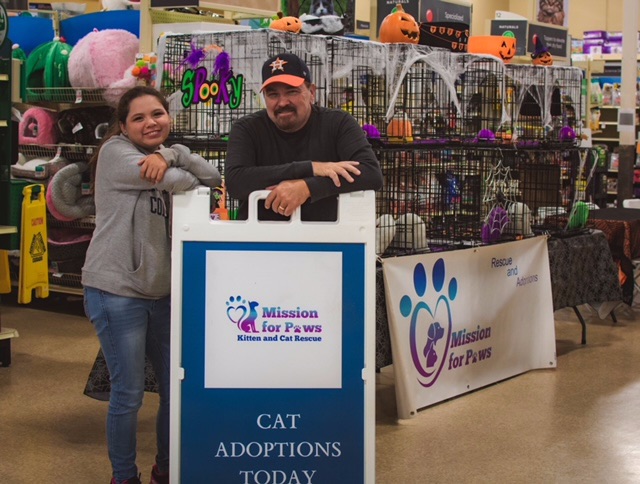 Mission for Paws could not exist without the invaluable work of our volunteers. There are many different roles that help contribute to the organization in a meaningful way. This week we want to focus on two of our outstanding volunteers, Mark and Sarah Jones.
CAT OF THE WEEK
Blue!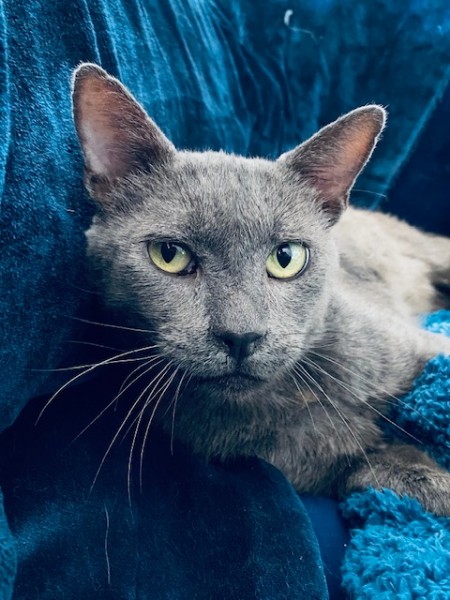 Blue is the sweetest, most affectionate and likable kitty. He was rescued from a neglectful situation on the streets. Blue's abundant purrs and chatty meows indicate how grateful he is of the kindness and safety of his foster home. He is easy going and gentle and fits in well with his multi cat foster home. He is low energy and would be content just sitting next to you on the couch or snuggling in bed. No crazy zoomies for this relaxed boy. 
Blue is FiV positive but that should not affect the quality of his life as long as he gets regular veterinary check ups and is kept indoors. What is FiV? FiV is a cat specific virus. The virus makes the cat less able to fight off infection so he needs to be a strictly indoor only kitty. FIV positive cats can enjoy a normal lifespan with no apparent health problems resulting from the virus. Studies have found that FiV cats can live just as long as non FiV cats and can have long lives well into their teens. Most study cats eventually died of older cat diseases unrelated to their FiV status. FIV is species specific. It can only be transmitted from cat to cat by way of blood plasma exchange or copulation. FiV is not spread by casual contact between cats. FiV cats can live with non FiV cats and not transmit the disease. FiV is not contagious to humans or other animals.
 
Adoption fees are waived on all of our special needs and senior pets. 
 
Meet and greets are on Saturdays from 11am - 3pm at the Petsmart in Pasadena. Please email to check that the cat you are interested in meeting will be in attendance. Private meet and greets during the week are by appointment only with a submitted and approved application.