Who We Are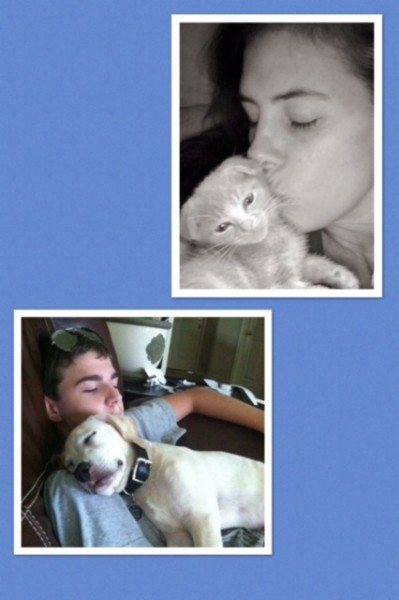 We are not a shelter. All of our animals are fostered in homes with our network of volunteer fosters. Our foster care providers take homeless dogs and cats into their homes, care for them, rehabilitate them when needed, and prepare them for their permanent adoptive homes. Our ultimate objective is to find homes for dogs and cats found on the streets or rescued from local high volume kill shelters. Mission for Paws seeks to reduce the rate of euthanasia of adoptable animals through rescue and placement of these animals into permanent, loving homes.
Before any animal is presented for adoption they are fully vetted. That means all cats and dogs are spay/neutered, fully vaccinated, tested for heartworms(dogs),
combo tested for FIV or Feline Leukemia (cats) , treated for parasites, (worms and fleas) and microchipped. All animals are seen by a veterinarian and treated for illnesses prior to showing for adoption.
We are very proactive during the adoptive process and understand that communication with the adopters is very important for a successful adoption. Mission for Paws will work directly with you, the prospective adopter, providing individualized attention and support in order to help you find the perfect pet for your family. This continues during the follow up, after the adoption, where we are always available for consult for follow up and any questions or issues that may arise. We want both the adopter and the pet to be happy and ultimately we want the adoption to be a lifelong success.
Adoption fees. Adoption fees range depending on type of animal, the originating shelter and the vetting the animal has received. Our adoption fees are set to allow us to cover our expenses as well as to help other animals in our program that require additional care. Our fees cover vetting costs, shelter fees, fuel for transport, copying and printing of contracts and paperwork, our website presence, food, boarding, behavioral training and additional medical care. It is important to note that while the animal you adopt may not require all of these things, many other animals in our system do. Thus, any "extra" money from adoption fees goes to help those animals who may require additional care. By adopting from Mission for Paws, you are not saving just one life, you are helping to save others as well.
Ready to adopt a pet from Mission for Paws? We provide as much information on each animal's history, disposition and health as we can gather. We strongly believe that honesty is the best policy. We want each of our animals to find the RIGHT home, not just ANY home. Likewise, we want you to find the pet who best matches your lifestyle and interests. MFP reserves the right to refuse an adoption to anyone.
You will first be required to complete our adoption application. Once received, an MFP rep will contact you via phone or e-mail. If you are renting, we require proof that you are allowed to have a pet and will ask that proof of pet deposit has been paid. If you have pets or did previously, we require your vet information and we will call them to verify that your pets are in good health, current on vaccines and spayed/neutered. We require that all pets in the home be spayed/neutered unless there are health reasons that can be verified with the vet. If it seems you are a good fit for each other based on the info you provided we will proceed with the final adoption process. We reserve the right to do a home visit if deemed necessary.
The day of adoption you will sign an adoption agreement. If for any reason the match is not as perfect as we all had hoped, the dog or cat must be returned to Mission for Paws and not given away or turned in to a shelter. Serious fines apply to violators of the Mission for Paws Agreement to Adopt. So be clear about what you are signing and be prepared to abide by the contract. It is legally binding and we take it very seriously.